YOUR GIFT IS IN GOOD HANDS
We are proud to have the following individuals guide Cerritos College Foundation. They meet quarterly to discuss Foundation business. If you are interested in joining our board, Clara Potes-Fellow our Interim Executive Director would like to hear from you.

Board meetings are held four times a year and are closed to the public. Fiscal year 2018-19 meetings are scheduled for on the following Thursdays: August 23, October 25, February 28, and June 27, 2018. For more information, see our Events Calendar.
MAZEN NABULSI
Chairperson
Attorney, Nabulsi Law Office
MARCO CISNEROS, CFP
Vice Chair
Sr. VP, Wells Fargo Advisors 
MR. TOM JACKSON
Secretary
Faculty, Cerritos College
BOB ARTHUR
Former Norwalk Councilman and Mayor
CAROL BAKER
Retired VP, Yamaha Corporation 
DARRYL BLUNK
COO, Apffel's Fine Coffees 
MARY ELLEN BRADY
Faculty, Cerritos College
JIM BRANCHICK
COO, Kaiser Permanente
MARTHA CAMCHO-RODRIGUEZ
Faculty, Cerritos College
KENT COLBATH, PhD
Faculty, Cerritos College
PETER ESPINOZA, J.D.
Judge, LA Superior Court
JOSE FIERRO D.V.M., Ph.D.
President, Cerritos College
BOB HUGHLETT, Ed.D.
Retired, Cerritos College
ERIC IKEDA, O.D.
Optometrist, Optometric Vision Care Associates
SALEEM IQBAL, MPA
CEO, HAB Bank


GIOVANII JORQUERA
Auditor,
Price Waterhouse Coopers
TODD LEUTHEUSER
Exec. Dir., Southland
Motor Car Dealers Assn.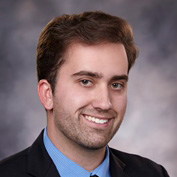 ZURICH LEWIS
Trustee, Cerritos College
JEAN MCHATTON
Director of Student Teaching, 
Whittier College
WILFORD MICHAEL, ED.D.
Retired, Cerritos College
MARISA PEREZ
Trustee, Cerritos College
PETER RIVIERA
Development Advisor,
LA Unified School District 
GERALD ROODZANT, Dd.S.
Dentist, Gerald P. Roodzant DDS
DENNIS SAAB, J.D.
Attorney,
Law Offices of Dennis G. Saab
JON TANKLAGE
President,
Marukan Vinegar, (U.S.A.), Inc.
NIC VAN HOOGMOED
Retired VP General Manager, Deans Foods
MR. VICTOR VILLEGAS
Senior Vice President,
Union Bank