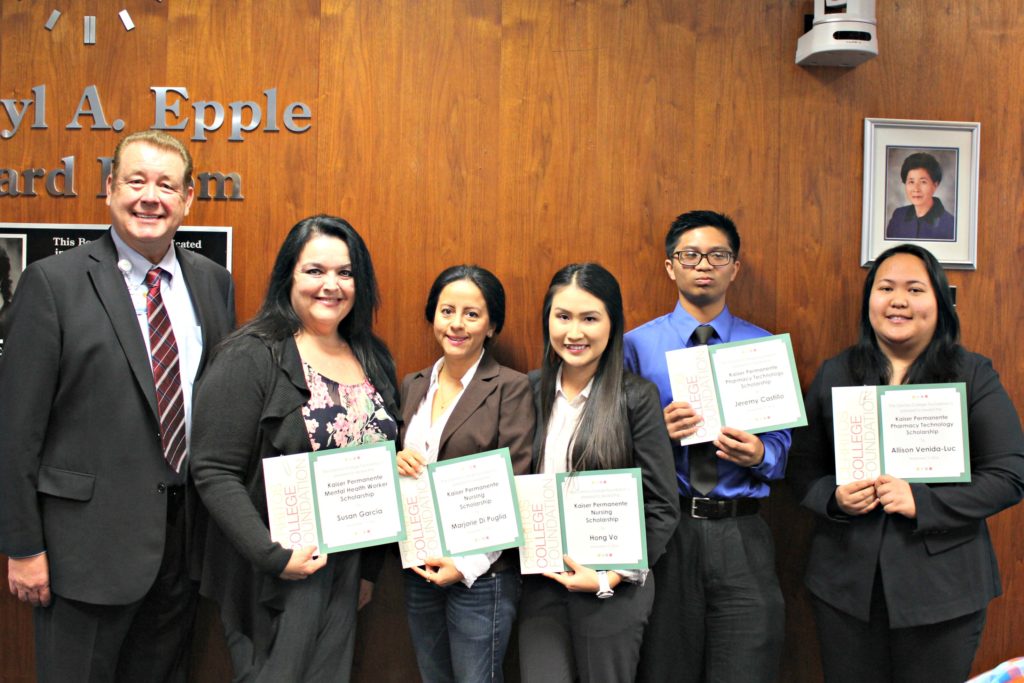 ENJOY THE BENEFITS OF PHILANTHROPHIC COMMITMENT
CCF enjoys relationships with hundreds of organizations. We have nonprofit organizations, businesses, and governmental bodies that provide direct donations and grants to fund scholarships and college programs. We have client relationships with groups that utlize workforce training programs at our Center for Corporate Training. We also work with organizations to develop joint venture, revenue-creating endeavors. Learn morea about our partners.

WHY PARTNER WITH US?
1. Brand and Values Alignment. Your brand is paramount to your success. Just as our stamp and that of Cerritos Community College is essential to us.  We select partners whose brand fits with ours in terms of mission/vision, products and programs offered, and scope of involvement. Let us review your criteria for support and investment to understand how we can best work together to fund student futures.

2. Proof of Impact. We understand that your shareholders and donors deserve to know specifically how your involvement furthered our mission and yours. That's why we provide:
Reports that show how your partnership makes a difference to our students

News stories highlighting how your involvement created impact

Opportunities for employee engagement (Matched giving, Champions Challenge, Campus Tours, Scholarship Receptions, Partner Roundtable)

Increased brand awareness
3. Sound History and Financials. CCF has been funding student futures since 1979 and has a long track-record of solid asset management.

4. Other Benefits
Increased awareness of your philanthropic involvement

Increased sales or products or service because of philanthrophic awareness or workforce training

Increased employee engagement, morale, and retention

Free media attention

Increased customer and brand loyalty

Motivating purpose for company and staff

Increase shareholder return, employee skill development, team building, and leadership from workforce training and employee engagement programs

Attract new business partners and relationships

Receive a tax donation for contributions
Ready to Partner? Contact Monica Lee Copeland, Chief Development Officer, to discuss opportunities.hi