WE BELIEVE IN OUR STUDENTS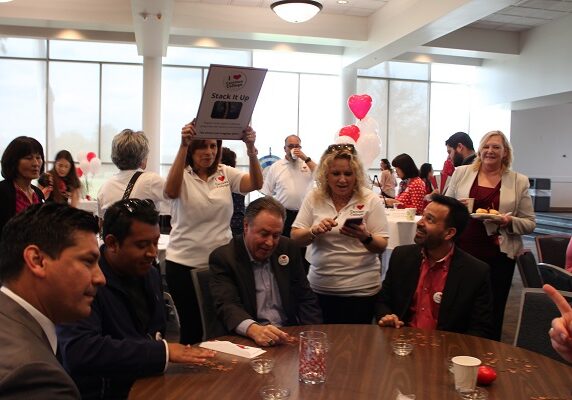 COMMITTED TO STUDENTS
Cerritos College faculty and staff are committed to supporting our students. We invite all full- and part-time employees to donate to the Employee Giving Campaign. Your gift ensures that our students FINISH GREAT!
FINISH GREAT is a comprehensive campaign. Its first initiative is to raise $8 million so that we can endow $1 million in scholarships annually by 2022. The other two initiatives include raising $4 million to support Career Technical Education programs and the Center for Corporate Training (Economic Development). All of the monies raised by the Employee Giving Committee are directed to the Cerritos College Employees Scholarship Fund.
What is the Goal?
We are seeking 100% participation. This is extremely important to outside organizations who fund gifts and grants to the Foundation. Whether $1,000, $100, or $10, the important thing is to participate! Help us reach our goal.
How to Make Your Gift
We want to make giving as easy as possible for you. Employees can make gifts online, over the telephone, by email, or in person. You can also decide to make a recurring or one-time gift.
Employee Giving Committee
We are grateful to have a number of dedicated employees who have been creating events for the campaign. We sincerely appreciate Monica Acuna, Kim Applebury, Stephanie Barlow, David Betancourt, Toni Grijalva, Cheryl Thury, Frank Vega, Kim Westby and Carla Yorke for their help.
If you feel inspired to help our committee, please contact Cheryl Thury, x2206.