FUND A SCHOLARSHIP TO
SUPPORT STUDENT FUTURES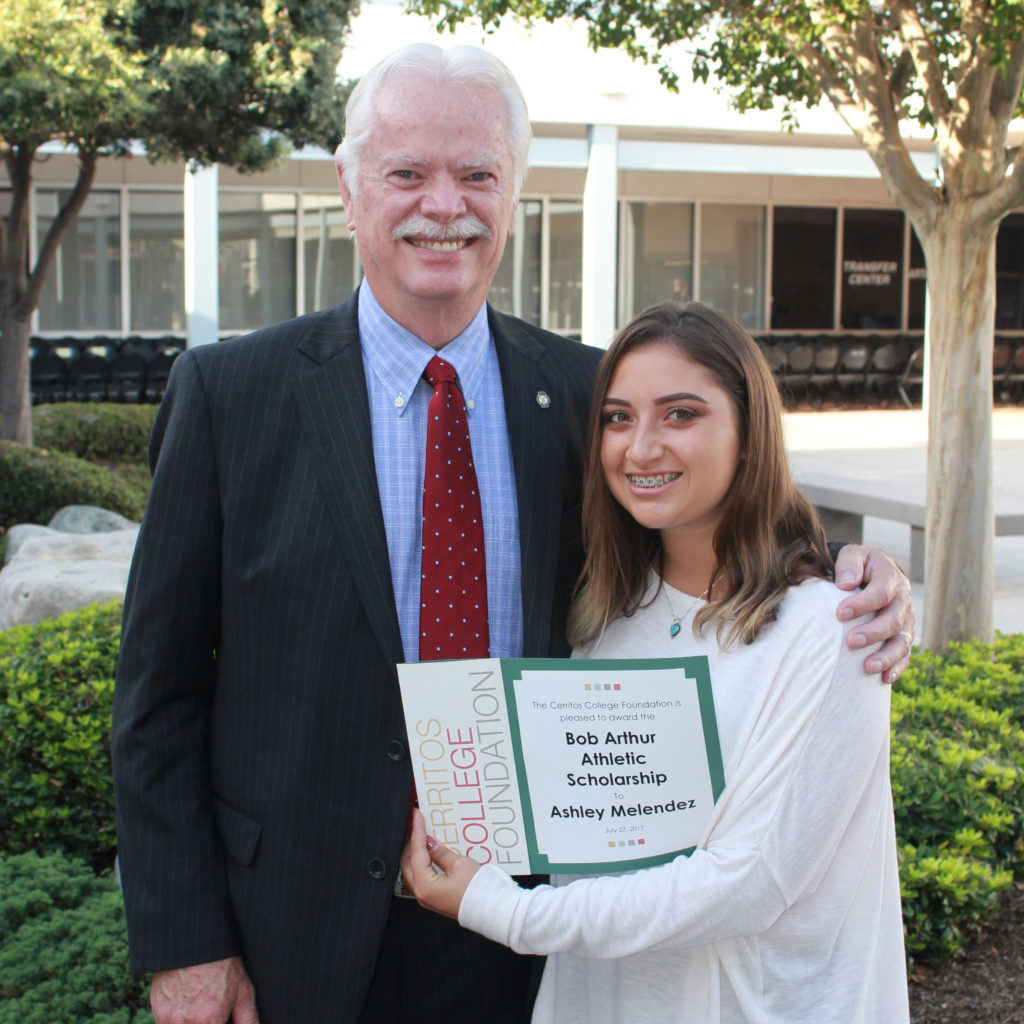 ENSURE THAT THE MOST DESERVING STUDENTS ACHIEVE THEIR DREAMS
The Cerritos College Foundation strives to secure support for students through the creation of new scholarships and the support of existing ones. Through scholarships, financially challenged students are given the chance to pursue and attain higher education. Without your help, many of our success stories would never happen.
CREATE A HONORARIUM OR MEMORIAL
Scholarships can be established in honor or in memory of a family member, friend, co-worker, student, faculty member, or mentor. Local companies and organizations create scholarships to increase their philanthropic presence in our community. You can also choose to establish a scholarship in recognition of a college department, program, or initiative at the College.
CREATE A BRIDGE BETWEEN YOU AND OUR STUDENTS
We take pride in our tradition of supporting exceptional students with academic and financial support. Through personal invitations to campus for student events, scholarship interviews, and award receptions, you can get to know your scholarship recipients and see first-hand the impact your generosity has on their achievements. Our donors receive annual reports on their award, a financial statement and biographic information about the students they award. We encourage you to follow your students' progress as they matriculate through their studies, creating friendships and mentorship opportunities that are lifelong.
Scholarships can be created at any time. You can participate in the scholarship review process, receive recipients' thank you letters, and meet with recipients at the Scholarship Receptions.
ESTABLISH YOUR SCHOLARSHIP TODAY
Decide the type of support you wish to provide



a) Create a Scholarship Endowment—Scholarships continue in perpetuity and can be established for $25,000. The initial gift and scholarship awards are determined each year by a Scholarship Selection Committee. You can take up to five years to build the endowment to $25,000. Remember that scholarships are awarded from actual accrued interest, so scholarship awards are typically generated a year after the endowment has been fulfilled.

b) Create an Annual Scholarship—You can create an Annual Scholarship with a minimum commitment of $2,500 a year for a two-year period.



Often donors wish to build an endowment and help students right away. Many endowed scholarship donors choose to make two gifts each year until the endowment is self-sustaining – one to grow the endowment and the other to be awarded immediately. This solution is a satisfying way to immediately enjoy the benefits of being a scholarship sponsor while building an endowed fund that will support scholarships for generations.

Brand Your Scholarship with your name or the name of a person, company, or program you want to honor.





Decide the area of focus for your scholarship (general scholarships, scholarships for first-generation, low-income students, a specific area of study, etc.)





Sign an agreement with the Cerritos College Foundation.





Make your gift.



If you have any questions, contact the Cerritos College Foundation team at foundation.cerritos.edu.