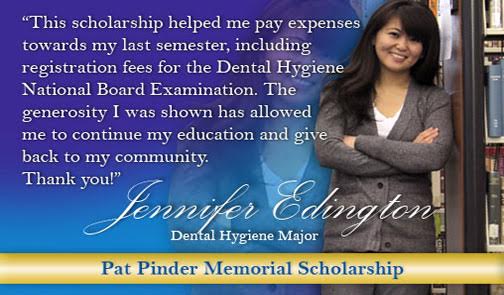 THANK YOU FOR CREATING PATHWAYS FOR OUR STUDENTS 
Funding student futures requires generosity and commitment from donors now more than ever. We appreciate your decision to support students like Jennifer Edington. With a Foundation scholarship, she was able to complete her education.
GIVE TO THE FOUNDATION GENERAL FUND.
Your unrestricted gift will be used where it's most needed. Your gift can support Foundation and college programs and operations, divisional grants, and emergency aid and other direct support to students.