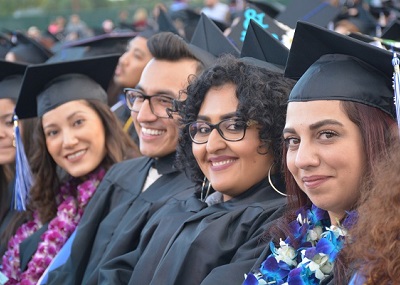 CAN I KEEP MY @STUDENT.CERRITOS ADDRESS THAT I HAD AS A STUDENT?
Recent Cerritos College graduates are able to retain their email address.
DO I HAVE ACCESS TO CAREER SERVICES?
Yes. We're proud to share that Cerritos College Alumni have full access to Career Services. If you'd like to learn more contact Career Services.
MAY I USE THE LIBRARY'S ONSITE SERVICES?
Yes, you have onsite services at Cerritos College Library.
CAN I GET REMOTE ACCESS TO THE LIBRARY'S ELECTRONIC SERVICES?
Unfortunately, remote access is limited to current students, faculty, and staff. Remote access for alumni is not included in the contracts that the library has with the electronic resource vendors. The library does have public computers dedicated to research, so if you would like to access the electronic resources, you may do so at the library.
WHERE CAN I GO TO LEARN MORE ABOUT ALUMNI ASSOCIATION BENEFITS?
The Alumni Association provides many valuable and exclusive benefits to former students. Learn more about library borrowing privileges, career services, discounted products and services, and many more benefits you can enjoy.
WHAT ARE THE OFFICE HOURS OF THE MEMBERSHIP OFFICE?
The Alumni Relations Department is located in the Public Affairs Building. It is open Monday through Friday, 8:00 am-4:30 pm.
Didn't find your question and answer here. No worries. Ask your question online by completing the form, give Matthew Harms a call. He is our Development Officer, Alumni Relations. You can also drop by the Alumni Relations office for a visit (PA-F, Room 115). We are here for you.