TRAINING THAT STIMULATES
ECONOMIC GROWTH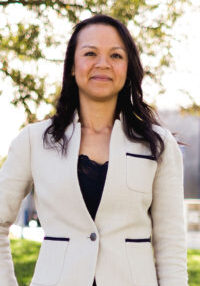 Workforce Training Serves Our Community

Strong businesses bring jobs and opportunity. We provide businesses with the workforce training that they need to be successful. Our curriculum improves worker output, reduces turnover, and increases ROI. With the establishment of corpororate relationships, our students benefit from internships and jobs after graduation. Cerritos College benefits with workers taking classes. The relationships we build lead to revenue and donations that support CCF scholarships. 
Be CCF and Fund Student Futures,
Belle Gomez
Director of Community Advancement
Economic Development
BUILDING AN EDUCATED WORKFORCE
The Center for Corporate Training (aka Cerritos College Economic Development Department) is a valuable community resource. We have helped hundreds of businesses compete and succeed with cost-effective, professional development that is custom-tailored to organizational objectives. Leveraging the strengths of Cerritos Community College, we deliver engaging, hands-on training at your location or on campus. We proudly provide bilingual instruction and are eager to hear about your training needs. Ask us about available state funding for eligible companies that covers costs for many courses.
BENEFITS OF CORPORATE TRAINING
Improved Internal Communication

Higher Employee Retention

Greater ROI Due to Error Reduction

Increased Workforce Professionalism

Closed Skill Gap for Regional Workforce

LEARN MORE ABOUT US