DELIVERING DIVISIONAL FUNDING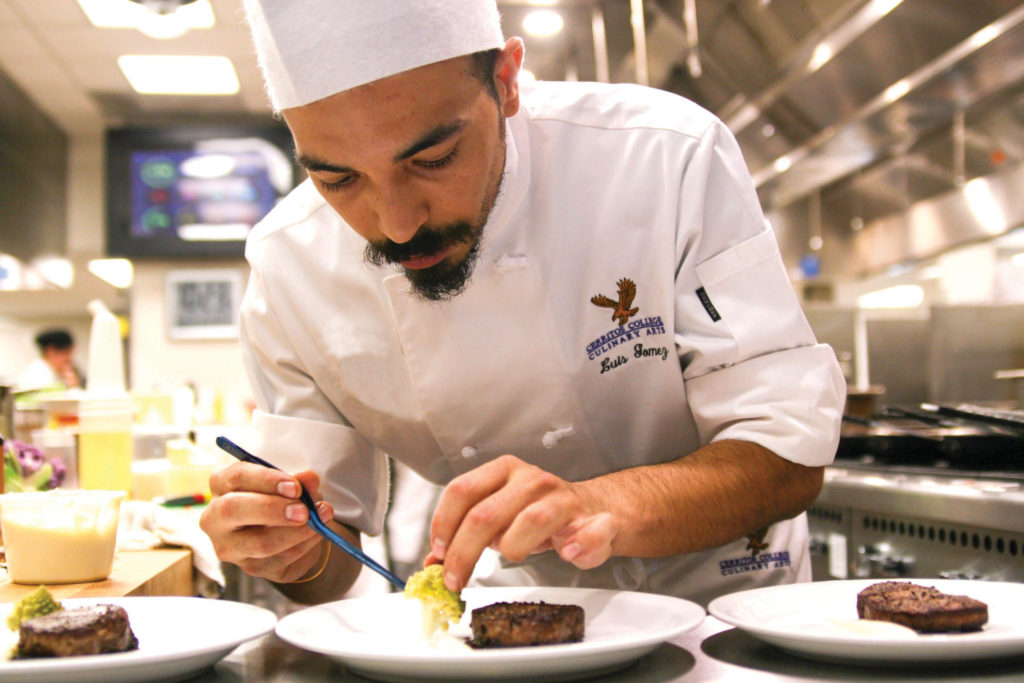 FUNDING PROJECTS THAT SUPPORT STUDENTS
The Cerritos College Foundation (CCF) has a long history of providing divisional grants to faculty as a part of its commitment to funding student futures. Our educators endeavor to create the best educational environment and learning experiences possible. With budgets tightening, the ability to receive funding for books, equipment, guest lecturers, student field trips, and training is critical.

DIVISIONAL GRANT AWARDEES
Here's a list of our most recent Division Grant Recipients and the purpose for their awards.
David Betancourt,

Faculty-Music

,

Tubas to Provide Esprit de Corps de Corps, Grant funds equipment essential to the pep band, Sousaphones, necessitated because existing equipment was 20+ years old and beyond repair. Students interested in participating often cannot because the cost of the Tuba is cost prohibitive. It is common practice for higher education institutions to have this type of equipment available for students.
Reuben Foat, Faculty-Woodworking, Photography and Video Equipment to Document, Advertise, and Instruct, Grant funds equipment that improves outreach efforts (camera, microphone, lights, backdrop, and video editing software). It allows the department to photograph student work and create high quality video tutorials.

Steven Hirohama, Faculty-Film Production

,

Jobs Program

,

Grant allows students to provide a service free of charge to area business and non-profit organizations in the creation of filmed promos. Selected nonprofits and businesses (aka "clients") do not spend any cash. The program compensates the students for all of their efforts and associated production costs while providing real-world work experience.
Edward Kelly, Faculty-Modern Languages, Sign Language Video Production, Grant supports the production of six American Sign Language (ASL) self-study videos to be used in the Modern Languages Lab, at Cerritos College's Success Center. Our ASL program has 16 ASL classes with an average of 420 students enrolled per semester. There is a 15-hour lab attendance requirement for each Modern Language course. ASL self-study videos on the market are very limited. These will assist students and help them meet their study requirements.
Jacyln Ronquillo-Adachi, Faculty-Social Sciences, Statistical Package for the Social Sciences (SPSS) Software,  Grant offsets the cost of purchasing six perpetual licenses of the IBM Statistical package for SPSS that is used in our Psychology 210 courses. Currently, the Institutional and Educations Research and Planning Division is funding six, one-year licenses and this is included in their divisional budget. The high cost of the software limits the number of licenses that are available for use, which in turn places a restriction on the number of sections that can be offered in any given semester. With this grant more students can finish this GE/major requirement.
We believe that our students deserve the best college programs and experiences so they can create excellent futures. Donate now, and help us support students with divisional grants.