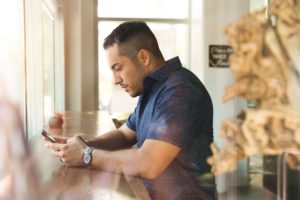 SHARE YOUR SUCCESS
Tell us where you've been and what you're doing now and submit your 1–2 sentence class note. We will then repost them on the class notes page so that you can read about what your fellow alumni are up to today!
Write to us about your latest travels, alumni you have seen recently, a marriage, new addition to the family, or a job change. We love to hear from you.
Information to include in your class note:
Here are a couple of examples:
Jane (Adams) Doe, BA '03 previously worked for ABC Company, has accepted a position at BBC Corporation as the company's creative director in Los Angeles, CA.
John Doe, Composites Certificate '11 recently took up running and completed his first half-marathon at this year's Rock 'n' Roll New York event.